Alpharetta Fire Water Damage and Mold Restoration
We at Restoration Complete LLC provide professional Alpharetta Water Damage Restoration and are aware of the anguish and disappointment that can result from water damage accidents. To restore your property and peace of mind, our committed team of experts is here to offer professional solutions. With years of expertise in the field, we are dedicated to offering Alpharetta and the surrounding cities in Georgia the best water damage restoration services.

Water Damage Restoration:
We specialize in restoring properties affected by water damage caused by floods, burst pipes, plumbing leaks, sewage backups, storms and more. Our skilled technicians employ advanced techniques and equipment to extract water, dry the affected areas, and restore your property to its pre-damage condition.

Mold Remediation:
If your property has been affected by water damage, it's crucial to address any potential mold growth promptly. Our expert Alpharetta mold remediation team will assess the extent of the mold issue, contain the affected areas, remove the mold safely, and implement preventive measures to ensure it doesn't recur.

Structural Drying:
To stop future damage and the growth of mold and mildew, proper drying is necessary. To completely dry out the affected areas, including the walls, floors, and ceilings, our experts employ industry-approved humidifiers and air movers and restore what is needed.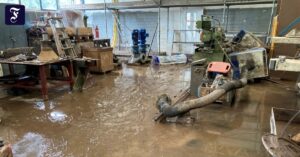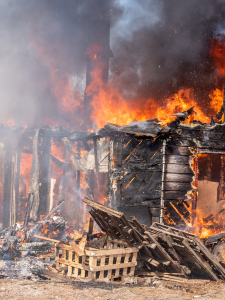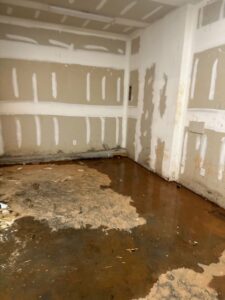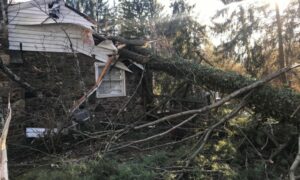 Contact Our Experts Today
Our team will connect with you within 24 hours.
Water Extraction and Dehumidification:
Our skilled technicians are experts in handling water extraction from all types of surfaces. We employ advanced dehumidification techniques to remove excess moisture from the air and ensure thorough drying.

Content Restoration:
Water damage can be devastating to personal belongings and valuable possessions. We provide specialized content restoration services (Pack Out & Storage) to salvage and restore items that have been affected by water, ensuring their safe and effective recovery.

Why Choose Alpharetta Water Damage Restoration Complete?
Experienced Professionals:
Our team consists of highly trained and experienced professionals who are dedicated to providing exceptional water damage restoration services.
Rapid Reaction:
We are aware of how urgent water damage scenarios can be. To quickly answer your call or provide a free consultation contact us now. We provide emergency services around-the-clock 24/7.
Within minutes of calling, our team responds and is ready to work.
We stop the damage with industry-leading tools and experience.
Our certified professionals are skilled in restoring and protecting your location.
You will be back to your property in no time.
To ensure effective and thorough restoration, we use cutting-edge methods and equipment like LGR Dehumidifiers, Air Movers & Purifiers, Moisture detectors, dump containers, and much more.

Full-Service Solutions:
To handle all facets of water damage repair, we provide a comprehensive range of services, from water extraction to mold remediation and content restoration.

Insurance Support:
It can be challenging to manage insurance claims. Our group collaborates with your insurance company to speed up the process and help you with the paperwork. We work with all Insurance companies!

Feel free to contact Water Damage Restoration Complete if you are dealing with water damage restoration in Alpharetta or the nearby areas. We are here to offer dependable and skilled water damage restoration services, guaranteeing that your property is returned to its pre-damage state. You can rely on us to manage the restoration process with the utmost care and accuracy.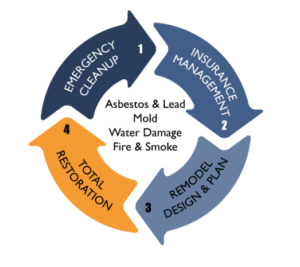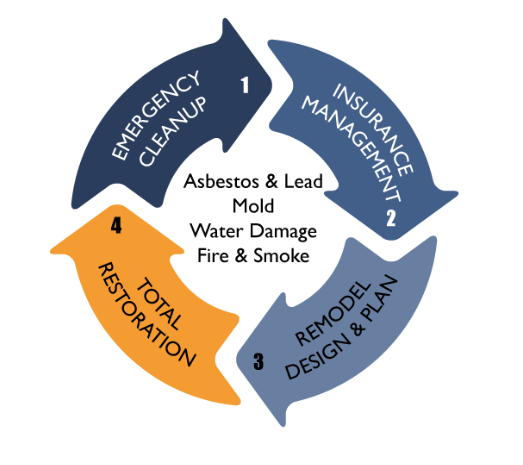 Rest assured, Restoration Complete is your trusted partner in disaster management and restoration. Together, we can restore order out of chaos and rebuild stronger than before.
Featured Customer Reviews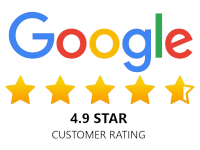 I highly recommend Restoration Complete LLC for any problems that you may have. They are very professional, on time, clean, and they give good advise when it comes to replacing things and making sure things are up to date.

Jeff is professional and he looks out for your best interest. He is now my friend forever

This company is amazing. The guys are very professional and polite. I will definitely use them again. Good job!!!!!

Michael with restoration complete has been absolutely amazing with our whole flooding experience. We have battled back and forth with insurance and Michael never hesitated to be an adversary on our behalf and completed each task with complete professionalism and care.

Great job, done great people. Very happy with the service. Thanks

Great customer service.. also very affordable
Add Your Heading Text Here