Atlanta Fire and Water Damage Restoration
Welcome to Emergency Restoration Complete LLC, your dependable partner for any emergency restoration service in Atlanta! We adhere to recovering your property and assisting you in returning to normal after any unforeseen occurrence. We have years of experience and a motivated team of certified professionals. We can help you with any emergency restoration needs, including those caused by water damage, fire damage, mold problems, or other problems.

Mold Remediation in Atlanta:
For your health's sake and to stop future harm, it is critical that you take immediate action if you find mold growing on your property. Utilizing state-of-the-art methods and tools, our mold remediation professionals are skilled at finding and getting rid of mold colonies. We will perform a comprehensive inspection, confine the mold, remove contaminated objects, and restore the impacted areas to a secure and mold-free state.

Storm Damage Restoration in Atlanta:
Strong storms can cause extensive damage to your property, including harm to the siding, windows, and roofs. At Emergency Restoration Complete LLC, our restoration services for storm damage are our area of expertise. The aftermath of storms, including tree damage, structural damage, and water intrusion, is something our staff is skilled at resolving. We will work quickly to prevent additional harm, perform any necessary repairs, and get your property back to how it was before the storm.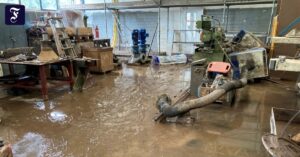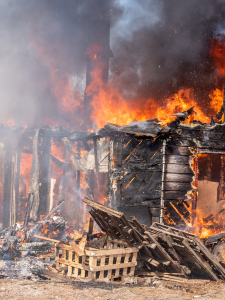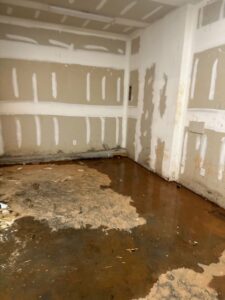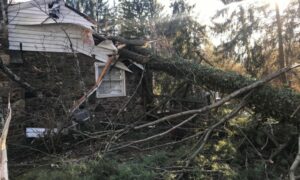 Contact Our Experts Today
Our team will connect with you within 24 hours.
Water Damage Restoration in Atlanta:
We at Emergency Restoration Complete LLC are aware of the severe harm that water damage can do to your home. Modern tools and methods are available to our trained specialists, who can quickly remove water, dry out the affected areas, and repair your home to its pre-damage form. We provide quick and dependable water damage restoration services catered to your unique needs, from burst pipes to flooding.

Fire Damage Restoration in Atlanta:
It can be distressing to experience a fire at your house or place of business. In Atlanta, our team is available to offer expert assistance and efficient fire damage restoration services. We work hard to determine the full extent of the damage, clear away any clutter, clean and deodorize the affected areas, and return your property to its previous state. You may rely on us to handle every stage of the restoration process, from the initial inspection to the last-minute fixes.

Emergency Board-Up and Tarping:
Securing your property after a tragedy is crucial for limiting further damage and safeguarding your possessions. In the interim between major repairs, we offer emergency board-up and tarping services to protect your property. To provide temporary shelter from the elements, our knowledgeable specialists will board up shattered windows, reinforce damaged buildings, and put tarps to roof holes in a prompt manner.
Within minutes of calling, our team responds and is ready to work.
We stop the damage with industry-leading tools and experience.
Our certified professionals are skilled in restoring and protecting your location.
You will be back to your property in no time.
It can be difficult and time-consuming to deal with insurance claims. We offer insurance claims support to speed up the restoration process for you as part of our dedication to providing great customer service. To free up your time to concentrate on putting your life back on track, our staff will collaborate directly with your insurance provider during the claims process, providing precise paperwork, estimates, and support.

In Atlanta, pick Emergency Restoration Complete LLC for Reliable Restoration Services: When it comes to providing top-notch emergency restoration services in Atlanta, Restoration Complete is quite proud of its reputation. We have a team on call around the clock to respond to crises quickly and offer alternatives. No matter the size of the restoration project, you can depend on us to return your home to its pre-damage condition thanks to our dedication to client fulfilment, professional specialists, and industry knowledge.

If you need emergency restoration services in Atlanta, get in touch with us right now. Give us a chance to help you get your home and mind back in order!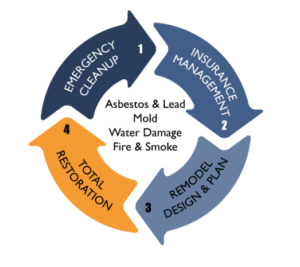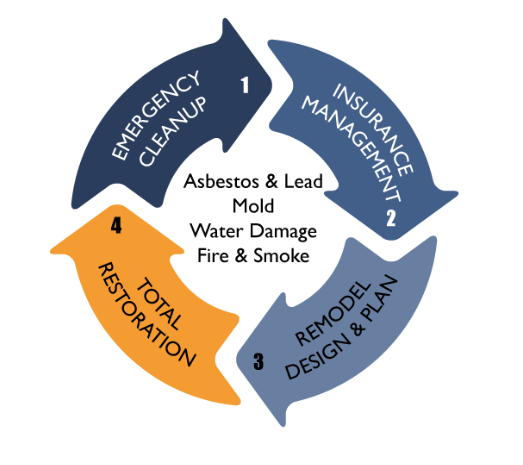 Rest assured, Restoration Complete is your trusted partner in disaster management and restoration. Together, we can restore order out of chaos and rebuild stronger than before.
Featured Customer Reviews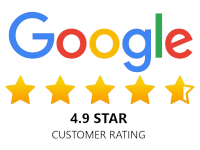 I highly recommend Restoration Complete LLC for any problems that you may have. They are very professional, on time, clean, and they give good advise when it comes to replacing things and making sure things are up to date.

Jeff is professional and he looks out for your best interest. He is now my friend forever

This company is amazing. The guys are very professional and polite. I will definitely use them again. Good job!!!!!

Michael with restoration complete has been absolutely amazing with our whole flooding experience. We have battled back and forth with insurance and Michael never hesitated to be an adversary on our behalf and completed each task with complete professionalism and care.

Great job, done great people. Very happy with the service. Thanks

Great customer service.. also very affordable
Add Your Heading Text Here