Johns Creek Fire and Water Damage Restoration
Looking for affordable help fixing up your property in Johns Creek after a disaster? You're in the right place! At Restoration Complete LLC, we know that bad things can happen out of nowhere, hurting your home or business property. That's why folks living and working in Johns Creek and nearby areas can count on our experienced team to help. We're fast, we're good at what we do, and we're here to help you fix up your property just like it was before the damage, no matter how big or small the problem is.
Cleaning Up Mold:
Mold can grow due to many reasons like water damage, high humidity, or poor ventilation. Our expert mold removal team will isolate affected areas, eliminate mold growth, and bring back a healthy environment in your property. Using industry-approved methods, we ensure your property is mold-free and help prevent future growth.
Damage Repair from Fire and Smoke:
Fires can cause significant harm to the structure and contents of your property. Our trained team knows how to remove soot and smoke, get rid of any lingering smells, assess fire damage, and make structural repairs. We work diligently to restore your property and prevent further damage.
Repairing Water Damage In Johns Creek:
Water damage can cause extensive damage to your home, whether it be from a busted pipe, flooding, or a leaking roof. The removal of water, drying, dehumidification, and mold are areas of expertise for our knowledgeable professionals. To reduce water damage and return your property to a secure and dry condition, we use cutting-edge tools and procedures.
Removing Biohazards:
It takes particular knowledge and experience to deal with biohazardous materials. Trauma scenes, sewage backups, and hazardous substance spills are all instances that our experts have dealt with in the past when it comes to biohazard cleanup. In order to remove biohazards and provide a clean and safe atmosphere, we put safety first and follow strict guidelines.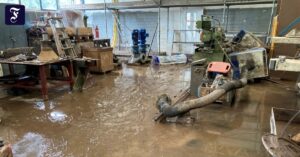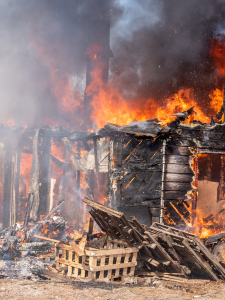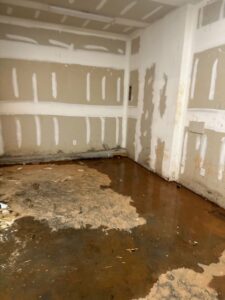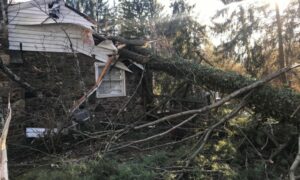 Contact Our Experts Today
Our team will connect with you within 24 hours.
Recovery From Storm Damage:
Hurricanes, tornadoes, and hailstorms are just a few examples of severe storms that can severely damage both the interior and exterior of your property. Our crew has the tools necessary to manage storm damage restoration, which includes roof repairs, window and siding replacement, water damage mitigation, and structural repairs. To get your property back to how it was before the storm, we work quickly.
Recovery of Contents:
It might be upsetting to have one's personal items damaged. We work to salvage and restore your priceless belongings with our content restoration services. To repair objects damaged by fire, water, mold, or other disasters, we employ cutting-edge processes like pack-out/storage services, cleaning, deodorization, and specialist treatments.
Typical Contracting Services:
We provide thorough general contracting services in addition to restoration work so that we can take care of your property's reconstruction and repairs. Our knowledgeable team oversees the entire procedure, from securing permits to liaising with subcontractors, assuring a smooth and effective restoration process.
Registered and Covered:
You can feel secure knowing that your property is in good hands because we are a licensed and insured repair company. To guarantee a risk-free and expert restoration procedure, we abide by industry standards and laws.
Rapid Reaction:
We recognize the pressing need for restoration. Our staff is on call around-the-clock, prepared to react immediately to emergencies and limit further damage to your property.
Full-Scale Solutions:
We offer thorough restoration solutions adapted to your particular needs, from the initial inspection to the final restorations. For a hassle-free experience, our team manages every step of the restoration procedure.
Within minutes of calling, our team responds and is ready to work.
We stop the damage with industry-leading tools and experience.
Our certified professionals are skilled in restoring and protecting your location.
You will be back to your property in no time.
Our restoration specialists are experts in their industries and have received extensive training and certification. They provide years of knowledge and experience to guarantee effective and efficient services.
New Technology Apparatus
To deliver exceptional restoration results, we make use of the newest, officially approved equipment and cutting-edge technology. We can function effectively and cause you the fewest disturbances possible thanks to our tools.
Customer Service With Compassion
Throughout the repair process, your happiness and peace of mind are our top priorities. We have a committed customer support team ready to address your worries, respond to your inquiries, and walk you through the restoration process.
Insurance Company Partnerships:
To simplify the claims procedure and lessen your stress, we work directly with insurance carriers. Our understanding of insurance requirements ensures a speedy and simple restoration procedure.

When disaster hits your property in Johns Creek, count on Restoration Complete to fully restore it, regardless of the scale of damage. Our mold removal services in Johns Creek are dedicated to aiding your recovery and rebuilding process, working tirelessly to return your property to its former glory. Contact us today to kickstart your journey towards affordable restoration services.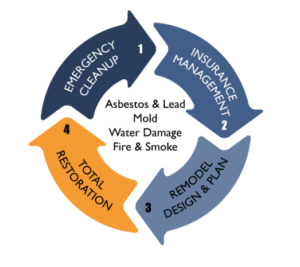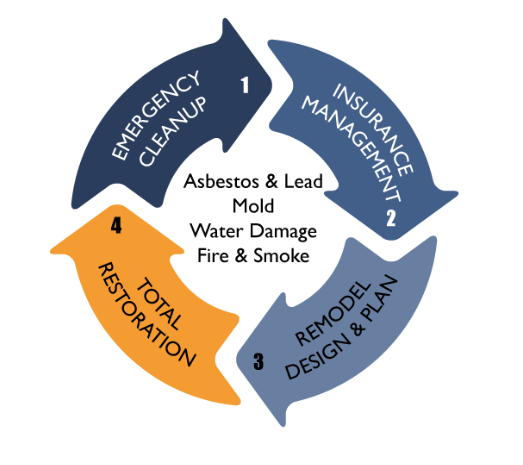 Rest assured, Restoration Complete is your trusted partner in disaster management and restoration. Together, we can restore order out of chaos and rebuild stronger than before.
Featured Customer Reviews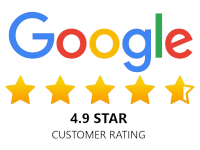 I highly recommend Restoration Complete LLC for any problems that you may have. They are very professional, on time, clean, and they give good advise when it comes to replacing things and making sure things are up to date.

Jeff is professional and he looks out for your best interest. He is now my friend forever

This company is amazing. The guys are very professional and polite. I will definitely use them again. Good job!!!!!

Michael with restoration complete has been absolutely amazing with our whole flooding experience. We have battled back and forth with insurance and Michael never hesitated to be an adversary on our behalf and completed each task with complete professionalism and care.

Great job, done great people. Very happy with the service. Thanks

Great customer service.. also very affordable